Hey guys, welcome to this slightly-later-than-usual blog. I've held it back in anticipation for awesome stuff.
Soviet Walls Destruction Animations
You think the APB guys are the only people who can do wall destructions? Think again!
Occult13 has had a little help from cuddling to produce these soviet wall destruction animations in 3ds max's Reactor engine! Allies on a good vehicle rush will hopefully see lots of this animation when the walls are destroyed.



Thanks to Deadpikle for the uploads


Note: The weird squares on top of the wall section will be getting a barbed wire texture, as pictured in the renders below.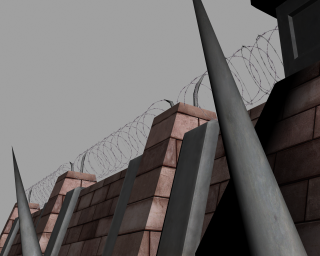 FN Minimi Para Textured
Guy with a wrench is applying the finishing touches to the FN Minimi Para, the weapon that most conscripts will learn to fear. The Gi's Heavy Machine Gun is only usable when deployed, this provides them with a firepower bonus when stationary, but it leaves them a little more vulnerable because they are stationary.
This weapon is likely to be used in defence rather than attack, but then again, using the bigger weapon will get you a firepower bonus against bigger targets, such as structures.
The GI Can Carry Loads!
Here is a nice screenshot of the GI's new sandbag wall. Now we're getting new content into game fairly quickly and things are coming together pretty well. I need to get a shift on with those infantry. rest assured though, I am working on it.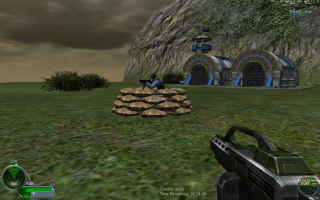 The GI is always called out when Britain floods.
Team Messages
I'm working on some nifty concept art for a new AR character.
cfehunter has disappeared off of the radar again.
dtrngd likes meetings.
danpaul88 has lots of work.
Occult13's real name is Antonio Handsome.
ChAoS, TeamWolf, dtrngd and I have been discussing some cool ideas for a few things.
The rest of the team has been postin'.
OWA's Random Corner
TIGHTEN UP THE GRAPHICS ON LEVEL THREE, THEN ONTO THE NEXT GAME!
Note: This is NOT how you design games.
And?
That's all folks, seeya next week for OWA's happy hour!